Description
The House of Staunton is proud to offer the Fischer Dubrovnik Series Chess set. A full tournament-sized chess set, it features a 3.625" King with a 1.5" diameter base. The chess pieces are hand carved by our master artisans and crafted out of the highest grade woods. The chess pieces are heavily weighted with luxurious billiard cloth base pads and a beautiful finish.
As with all of our chess sets, the Fischer Dubrovnik Series Chessmen exemplifies a perfect combination of distinct beauty and functionality. It has been designed to withstand the rigors of practical play while maintaining an elegance which has become the hallmark of a House of Staunton chess set. The design, quality and craftsmanship of this set is UNMATCHED by any set of Chessmen in its price range. Nothing even comes close!
The Chessmen are new and each set consists of 34 Chessmen, including four Queens, a standard that was introduced by The House of Staunton in 1993.
History of the Chess Pieces
The 1960 Fischer-Dubrovnik Chessmen.
It is well known that Bobby Fischer ranked the 1950 and the later 1960 Dubrovnik set, designed by Andrija Maurović, Chessmen as the best set of chess pieces for serious play and analysis. He often heaped lavish praise upon them. However, exactly which Dubrovnik pieces was Fischer referencing? Well, there were actually (at least) two versions. However, the actual 1960 Dubrovnik set often pictured with Bobby and preferred by him, has not heretofore been reproduced. Now, The House of Staunton has changed all that. Using pieces from an actual 1960s set, a precise recreation of Fischer's favorite set has been made - the new House of Staunton Fischer-Dubrovnik Chessmen. The King stands 3-5/8"tall with a 1-1/2" diameter base. Each of the pieces rests atop green baize base pads. One design feature of these Dubrovnik Staunton chessmen is the lack of Religious adornments. The Christian Formeé cross has been replaced with a simple ball finial and the traditional Bishop's miter has been eliminated. The only accommodation made to current praxis is the addition of ballast to the pieces for increased stability. The originals were unweighted. A comparison of The House of Staunton recreation with the Original 1960 Dubrovnik is shown here.
Original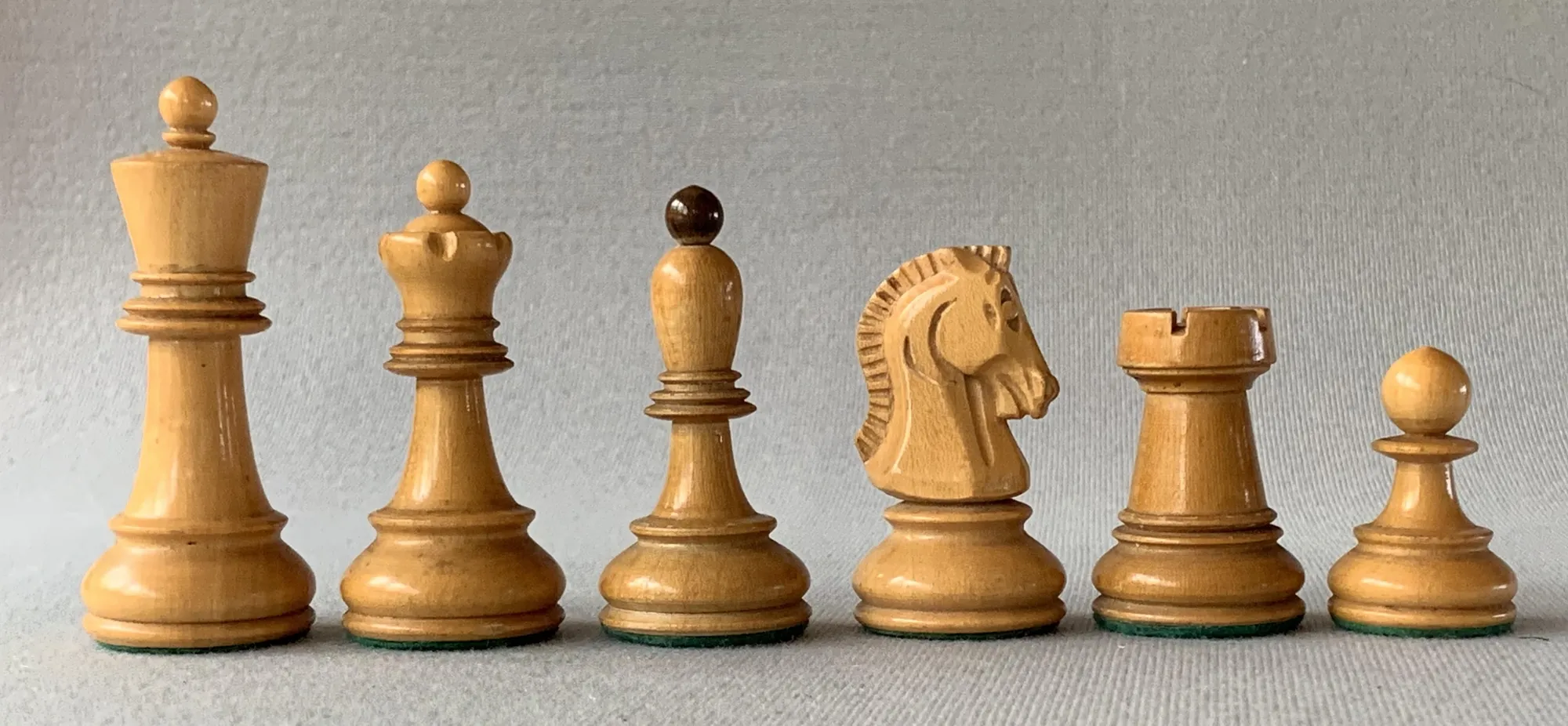 New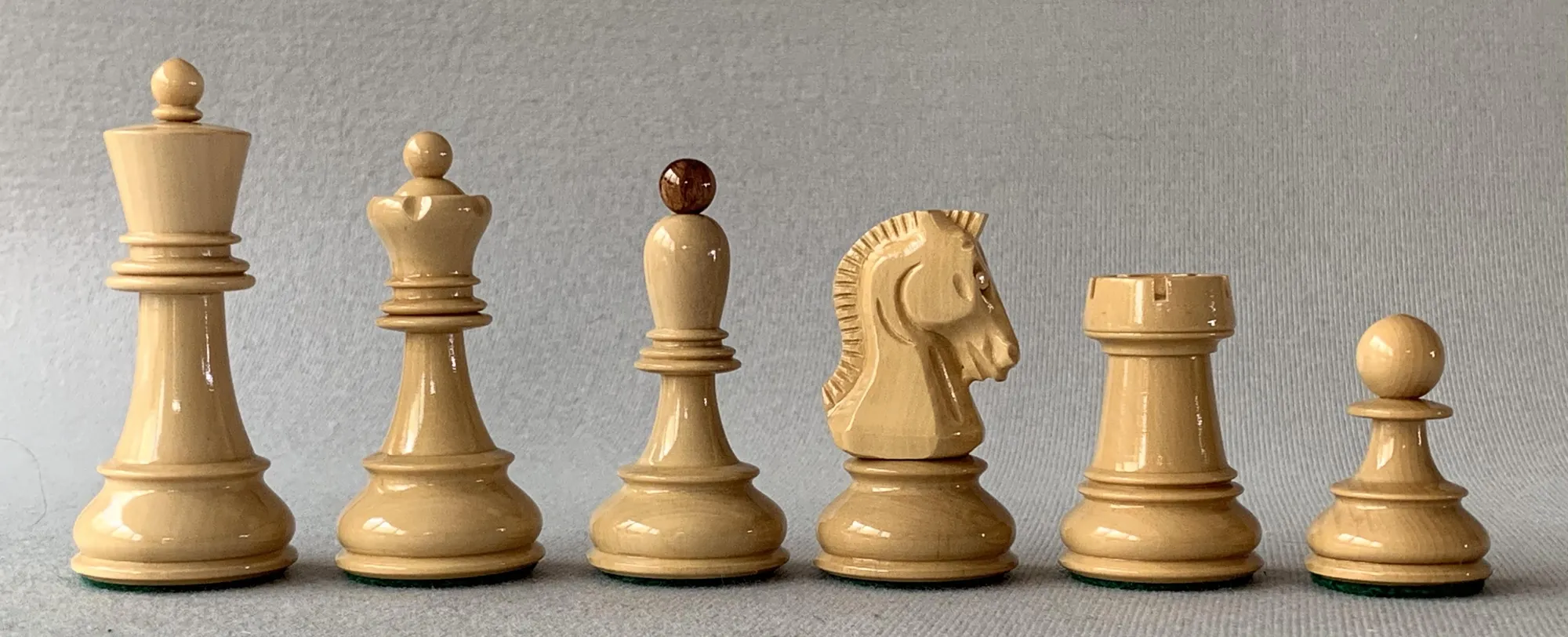 Layaway Available
We're proud to offer our new Layaway program!
With Layaway, purchasing from us has never been easier or more affordable. It allows you to purchase selected House of Staunton products by making payments over time.
Simply choose the items that you wish to purchase and how many months you wish to make the payments over.We'll automatically charge your debit/credit card each month. Once you've paid for the item/s in full, they'll be sent to you. It's that simple!

Reviews
Product Details
| | |
| --- | --- |
| Chess Board Included? | The Chess Board featured is for photographic purposes only and must be purchased separately |
| Material(s) | Anjan, Ebonized Boxwood, Lacquered Boxwood, Natural Boxwood |
| Manufacturer | The House of Staunton |
| Fitted Coffer Compatible? | Too Small for Coffer |
| King Height | 3.625'' inch / 9.21 cm |
| King Base Diameter | 1.5'' inch / 3.81 cm |
| Recommended Chess Board Size | 2.25" inch / 5.7 cm |
| Basepad Material | Billiard Cloth |
| Median Set Weight | 43.86 Ounces |
| Total Number of Pieces | 34 Chess Pieces, including 2 Additional Queens (for Pawn Promotion) |