Reproduction Lasker Chessmen, Small Club Size.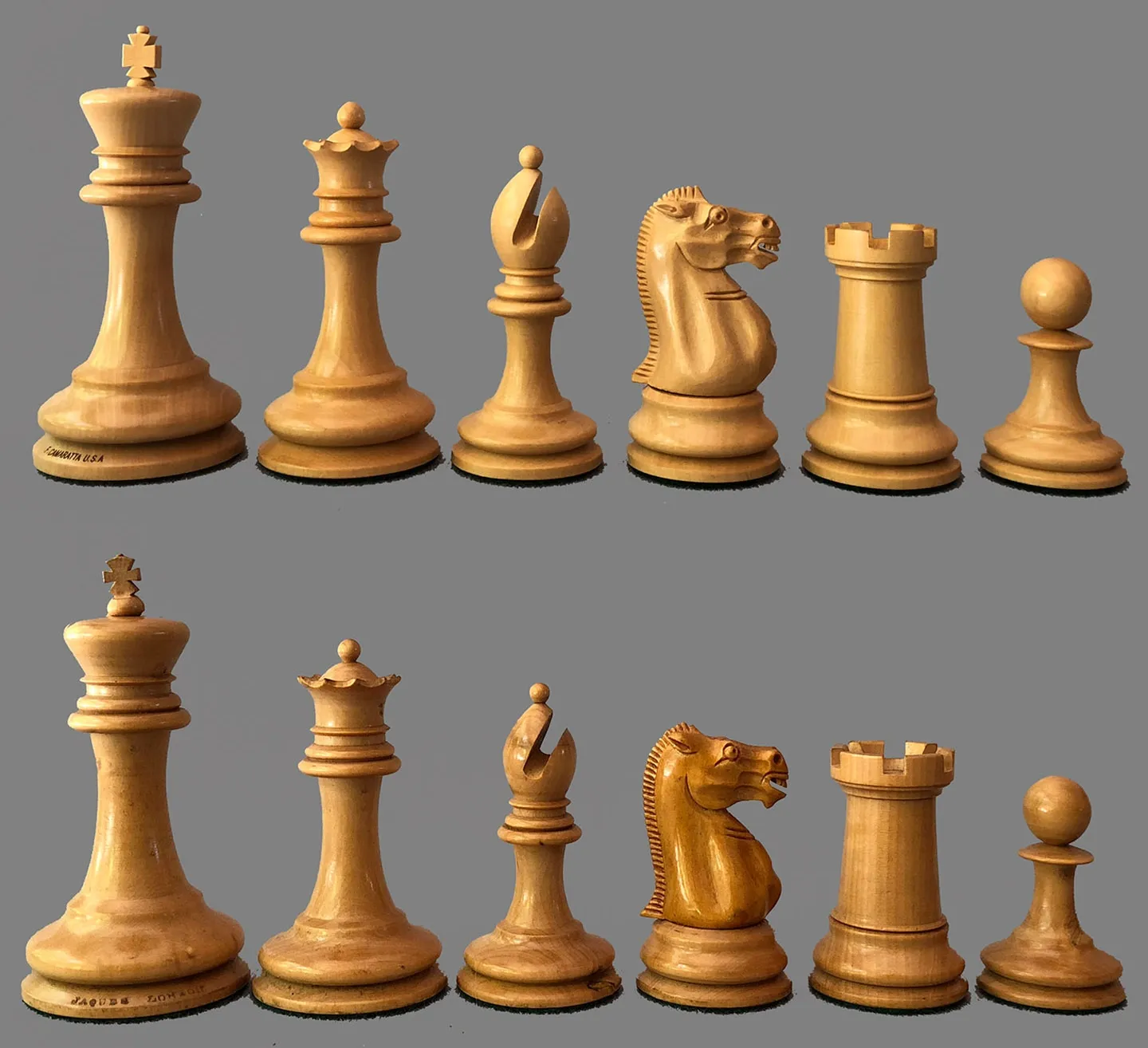 These chessmen are an accurate the famous Lasker Chessmen which were originally produced between 1880 and 1890 and which were used in many tournaments, both here and in Europe. This redesign was executed by Frank Camaratta and is based on the original antique chessmen from his collection.
The chess pieces are Antiqued Boxwood and Genuine Ebony. The King stands 2.875"″ tall with a 1-3/8″ diameter base. This is often referred to as the "Library Collection."The Kings Feature English Leather Embossed with Frank Camaratta Signature. All Other Pieces Feature Luxurious Green Baize. The White King is stamped "F. Camaratta U.S.A. " on the rim of the base.
The Kingside Rooks and Knights are stamped with a King's crown on their summits. The set includes an extra pair of Queens to facilitate Pawn Promotion.