The House of Staunton is proud to offer another masterpiece - The Cremona Series Luxury Chessmen from our our exclusive Artisan Collection. In introduces an unparalleled degree of elegance and workmanship into your home. An inspirational modification to the vaunted Staunton design, these chessmen represent a new paradigm in chess set design As with all House of Staunton chessmen, the profiles of the individual chessmen are harmonious. The pieces are carefully weighted for consistency, their weights reflecting their relative value on the chessboard. The individual bases are beveled to create the illusion of floating. Each piece is heavily weighted, beautifully polished and cushioned on green baize base pads. These are qualities only found in House of Staunton chessmen.
The Chess pieces are hand carved by our master artisans and crafted out of the highest grade woods. The Chess pieces are heavily weighted with luxurious billiard cloth base pads and a beautiful finish. As with all of our Chess sets, the Cremona Series exemplifies a perfect combination of distinct beauty and functionality. It has been designed to withstand the rigors of practical play while maintaining an elegance which has become the hallmark of a House of Staunton chess set. The design, quality and craftsmanship of this set is UNMATCHED by any set of Chessmen in its price range. Nothing even comes close! The Chessmen are new and each set consists of 34 Chessmen, including four Queens, a standard that was introduced by The House of Staunton in 1993.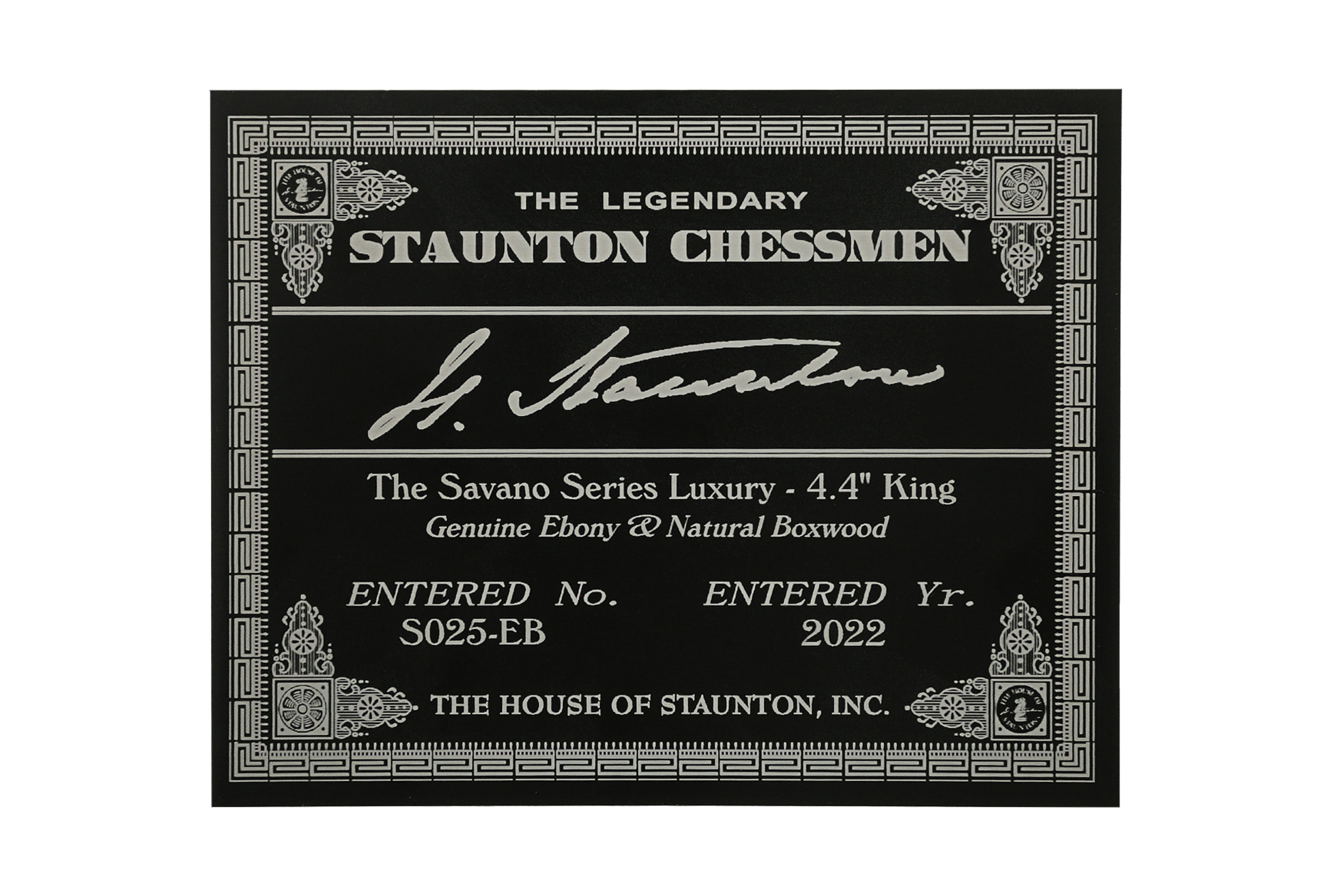 Our Original Manufacturer's Plaque
Click for Higher Resolution Image.