About the Tournament
The Saint Louis Chess Club brought together ten of the top chess players in the world, including legendary world champion Garry Kasparov, to play in the Champions Showdown. The matches were played in Chess 960 style, also known as Fischer Random, with $250,000 in prizes.
Here's your chance to own a piece of chess history, the actual pieces used by Levon Aronian and Leinier Dominguez!





NOTE - These are DGT-Enabled Chess Sets that feature the House of Staunton's Patent Pending Weighting Technology

Meet the Players

About the Chessmen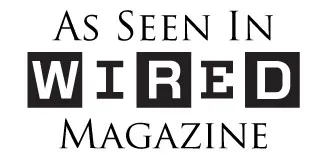 The House of Staunton is proud to offer another masterpiece - Camaratta Signature Series Cooke Luxury Chess Set! Combining the Staunton perfection of the Cooke set with the Maestro's Knight design from the Craftsman set, these Chessmen showcase the Maestro's passion for Greek architecture, as well as the highest standard of the Staunton pattern.
The Cooke design is a perfect reproduction of the original Staunton-pattern chessmen, the standard by which every tournament Chess set has been designed.
The Chessmen are new and each set consists of 34 Chessmen, including four Queens, a standard that was introduced by The House of Staunton over 10 years ago.
The Chess Set comes with an original manufacturer's plaque indicating the production number, with an adhesive backing that would allow it to be affixed to the underside of a Chess box.

About the Chess Box
Each Chess Set comes packed in a House of Staunton Mahogany Premium Chess Box with the Champions Showdown logo laser engraved on the lid.
About the Signed Certificate of Authenticity
Each Chess Set comes with a Certificate of Authenticity that was hand-signed by the players that used each particular set. For this particular set, the certificate was signed by Levon Aronian and Leinier Dominguez.