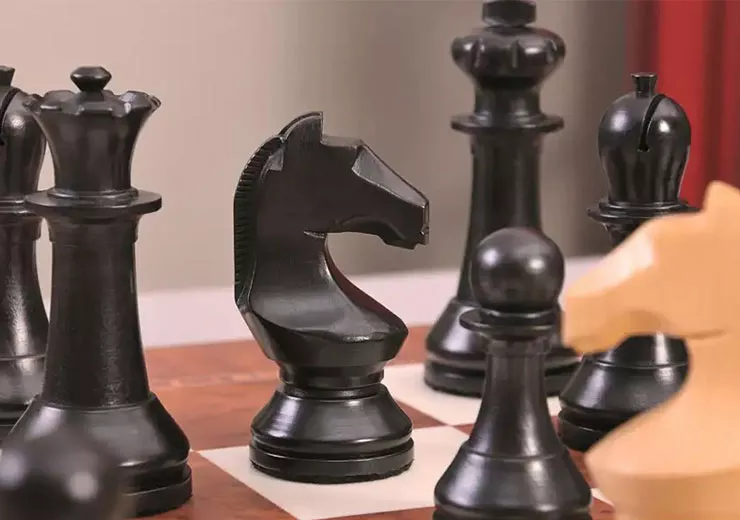 Free Worldwide Shipping

Free Worldwide Shipping
The Wooden Chess pieces are hand carved by our master artisans and crafted out of the highest grade woods. The Chess pieces are heavily weighted with luxurious billiard cloth base pads and a beautiful finish. These Chessmen have been designed for those players looking for exceptionally well-crafted wooden Chessmen at a very reasonable price. These chess pieces exemplify a perfect combination of distinct beauty and functionality. The chess pieces has been designed to withstand the rigors of practical play while maintaining an elegance which has become the hallmark of a House of Staunton chess set. The design, quality and craftsmanship of this set is unmatched by any set of Chessmen in its price range. We offer a wide variety of affordable and beautiful wooden chess sets like The Classic Series Chess Set.