Musketeer Chess is a modern Chess variant invented by Dr Zied Haddad. In musketeer Chess, the basic rules of chess are followed. Musketeer Chess employs a Standard 8x8 chessboard with a Standard Staunton Chess set. But we add for both armies two of the new Chess Variants (There is choice of more than 10 pieces). Rules for Musketeer Chess can be downloaded at www.musketeerchess.com. The new chess pieces are designed to be Staunton-compatible, hence can easily be used as replacements or substitutes to customize classic Staunton pattern chess sets or create your own chess variant.
The purpose behind the development of Musketeer Chess was to make chess more fun and exciting and to avoid long, over-analyzed opening lines. Players can now rely on their own inventiveness and creativity.

The physical design of chess variants presented here are the creative work of Frank Camaratta, IM and founder of The House of Staunton.
---
Dragon and Spider Kit
The Dragon combines powers of a Queen and a Knight. It exists in many chess variants and is known by other names such as Amazon, Commander. It is among the most powerful pieces of the known chess variants. The Dragon top is pegged and can be removed (to handle with care).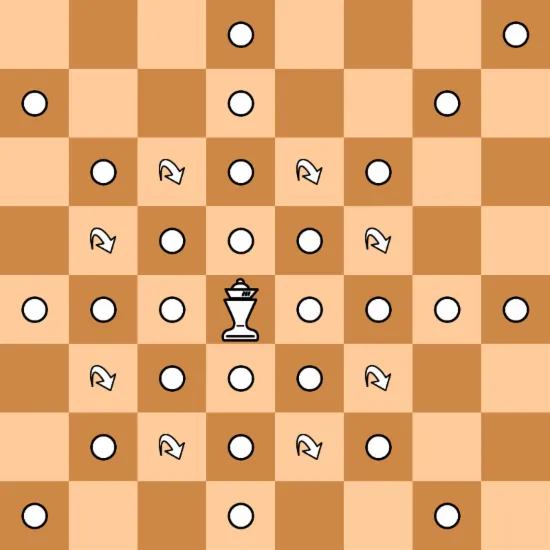 Dragon
A map of the moves that are possible with the next variant reminds one of the web made by a Spider, hence its name - Spider.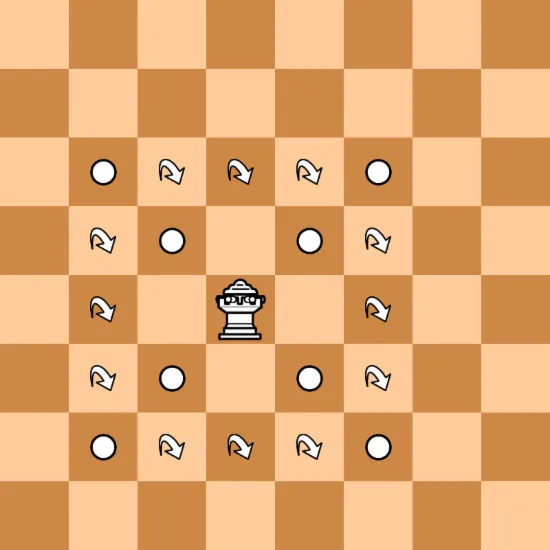 Spider
The top of the Spider is pegged, offering the possibility of creating two different variants with different moves (to handle with care).